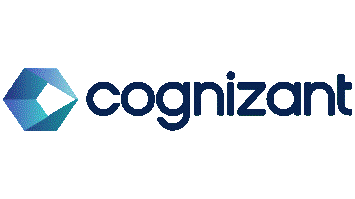 Solution Architect IoT Cloud (D/F/M) – Alliance Microsoft - Cognizant
Duisburg, Nordrhein-Westfalen 47057
Job title:Solution Architect IoT Cloud (D/F/M) – Alliance Microsoft
Location: Duisburg
Salary & Benefits: Competitive
What makes Cognizant a unique place to work? The combination of rapid growth and an international and innovative environment! This is creating a lot of opportunities for people like YOU — people with an entrepreneurial spirit who want to make a difference in this world. 
At Cognizant, together with your colleagues from all around the world, you will collaborate on creating solutions for the world's leading companies and help them become more flexible, more innovative and successful. And this is your chance to be part of the success story: we are looking for aSolution Architect (IoT Cloud)to join our Munich Team. 
Take this Opportunity...
Cognizant Connected Products: Intelligent, IoT-enabled products will soon result in the proliferation of data and the disruption of virtually all industries. To be successful, companies will need to help IoT capabilities to design products that build connections between people and processes. We engineer industry-aligned, IoT-enabled products that work to join industry needs with human drivers. These intelligent products will continue to result in exciting, dynamic outcomes. Without human-centered thinking, connected products are just things—but with it, they can facilitate a unified way of life enjoyed by all.
Our Solution Architect (IoT Cloud)will work remotely and at client locations to support the development and closing of sales offerings in conjunction with strategic partners. The role combines relevant technical experience in IoT solution architecting, with the ability to bring sophisticated systems in context with them and effectively communicate those solutions to clients in a sales engagement.
Solution Architect (IoT Cloud) Responsibilities:


Develop the design, configuration, and function of our IoT solution offerings and their application in collaboration with an IoT Alliances Lead

Collaborate closely with Microsoft as a technical point-of-contact and understand the partner solution technology

Design large-scale Enterprise IoT solutions integrating heterogeneous devices, enabling hot path and cold path analytics, enterprise applications engaging user experience by using Azure services

Collaborate with Sales, Management, and others to orchestrate effective sales engagements as a Lead Architect
Our ideal Solution Architect (IoT Cloud):


Several years of experience in the architecting and developing enterprise applications by using legacy and modern technologies on Cloud platforms

Experience in developing or architecting of IoT solutions using Cloud IoT services is a plus

Deep expertise in complex lambda architecture, serverless computing, enterprise integration, API management, cloud-to-device and device-to-cloud communication

Excellent communication skills

Able to work from remote but also to travel sometimes in the EU

Fluency in German and English

 
What you can expect:


Become part of the 'flagship' success story - We go through enormous growth!

We are driven by technology – We have a tremendous technology backbone

An environment where you can make your own ideas reality, we support you in your career growth in the newest technologies

Market conform benefits

We are an equal opportunity employer and value diversity at our company.
If you're interested in this Solution Architect (IoT Cloud) role, don't hesitate and APPLY NOW! 
 
About Cognizant 
Cognizant is one of the world's leading professional services companies, transforming clients' business, operating and technology models for the digital era. Our unique industry-based, consultative approach helps clients envision, build and run more innovative and efficient businesses. Headquartered in the U.S., Cognizant, a member of the NASDAQ-100, is ranked 194 on the Fortune 500 and is consistently listed among the most admired companies in the world. 

Salary & Benefits Competitive