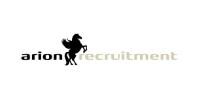 Software Engineer: Automotive / Autonomous Driving - ARION RECRUITMENT LIMITED
Cologne, Nordrhein-Westfalen
Our client is an Automotive organisation who are engaged in high profile Autonomous vehicle projects with major German manufacturers and OEMs. They require several experienced Software developers with a background in Autosar to work on a long term contract basis. Software Integrators will also be of interest but Autosar is a pre-requisite. Job profile is as follow:


Software development for the development of platforms for Autonomous Driving
Alignment of SW-requirements with customers
Development of ADAS controller basic SW, middleware and applications
Corresponding test-cases
Responsibility for certain software modules and interfaces
Responsibility to achieve software quality and traceability

The following skills are required:

Knowledge of AUTOSAR, Functional Safety (ISO26262) knowledge is highly advantageous.
Software Engineering processes such as ASPICE, CMMI, V Model.
Following skills would be beneficial:

Doors, Polarion, Agile SW-development methods, Python, CAN, LIN, Flexray
Experience with Software Integration and Configuration Management
Any of the following would be beneficial; Power Moding, Cybersecurity, Bootloaders, Ethernet.

This is an outstanding opportunity to work on a real cutting edge Automated vehicle project so please do send your CV ASAP to Rob Kusel so we can arrange a telephone interview
65,00 € - 75,00 € /Stunde
Very good rates!