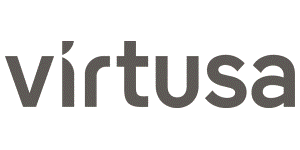 Software Developer - Virtusa
Strasbourg, Berlin
 We are Hiring in France!
 Software Developer 
YOUR RESPONSIBILITIES:
Allocated to the design team of the Insurance Division, you will be responsible for the successful execution of our IT projects, and to:
Participate in all Design Phases.
Develop applications and API s mainly in C#.
Carry out Unit Tests and Integration Tests.
Develop progressions from existing ones.
Actively participate in the technology watch of the team.
Work on Agile platform (Kanban and Scrum).
YOUR PROFILE & EXPERIENCE:
Higher Education (*Bac +3 to 5), former successful experience in the development of .NET (C# or F#) is beneficial.
Skilled in SQL (Microsoft SQL server) as well as the TDD Methodology (Test Driven Development). The knowledge of AGL WinDev is an added advantage.
Rigour in the organization of work, ability to be independent, to be receptive are the essential qualities to manage your workplace routine efficiently.

If you are interested please send you CV@ pjoshi@virtusa.com