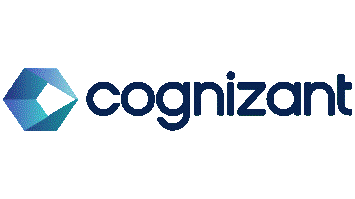 Salesforce Technical Architect (m/w/d) - Relocation - Cognizant
Berlin, Berlin 10178
Job Title: Salesforce Technical Architect (m/w/d) - Relocation
Job Location: Oslo, Norway
Salary & Benefits: Competitive
 
**This is a great opportunity for experienced Salesforce Technical Architects to move to Oslo. The successful candidate is expected to either travel to Oslo 3 times a week (travel expenses covered) if living in Norway or relocate if living abroad **
What makes Cognizant a unique place to work? The combination of rapid growth and an international and innovative environment! This is creating a lot of opportunities for people like YOU — people with an entrepreneurial spirit who want to make a difference in this world.
At Cognizant, together with your colleagues from all around the world, you will collaborate on creating solutions for the world's leading companies and help them become more flexible, more innovative and successful. And this is your chance to be part of the success story: we are looking for a Salesforce Technical Architect to join our Norway Team.
At Cognizant's Salesforce practice we help our clients shape their digital transformation journey and design leading edge Industry solutions using the power of Salesforce. Our team of experts provide relevant expertise and experience within their domain combined with deep knowledge of the Salesforce platform and wider ecosystem. 
 
As a Salesforce Technical Architect you will work closely with our clients and internal teams to act as subject matter expert and drive the design of effective and innovative solutions across industries.
Salesforce Technical Architect Key Responsibilities: 
Owns definition of blueprints and technical designs for Salesforce solutions and related enterprise components

Provides strategic architecture advisory in a specific domain of expertise such as Marketing/DMP, Analytics & AI, Commerce, CPQ, DevOps or Integration

Drives effective design conversations (meetings, workshops) with senior client stakeholders on both business and technology side

 

Collaborates with Cognizant's wider team across Technology Consulting, Digital and Financial Services

 

Provides thought-leadership and a strategic view on how our clients can exploit new technologies, innovation and best practice within the Salesforce space

Helps to shape Cognizant's consulting propositions and contributes actively to our community of practice

Provides quality assurance during ongoing delivery

 




 
Salesforce Technical Architect Job Requirements:
 
These are some of the essential skills, it would be great if you had the majority of them
Excellent overall understanding of the Salesforce core product suite combined with deep expertise and experience in at least two of the major cloud products (Sales, Service, Marketing, Community, Commerce, Einstein, etc.)

Very good understanding of the relevant Salesforce architecture concepts, data and security structures as well as configuration and customization options (including Apex, Lightning, JS, Integration, etc.)

Deep experience in integration of Salesforce with other enterprise systems including understanding of relevant integration frameworks and technologies (SOAP/REST, XML/JSON)

Understand both Agile (SCRUM) and Waterfall delivery models and understand the importance of SDLC (Software Development Lifecycle Principles) and Salesforce development best practices.

Holds a number of relevant Salesforce certification (Administrator, Platform App Builder & Developer, Sales, Service, Application/System Architect)

 

Experience in designing and implementing complex Salesforce solutions in the context of enterprise-scale environments

Strong background in either technology advisory or in-house consulting functions

 

Good insight into Salesforce space, related technology trends and changes impacting our clients businesses

 

Understanding of relevant architecture frameworks and design methodologies (SOA, UML, ERD Data Modelling, etc.)

Demonstrate the ability to independently problem solve and research solutions

 

 

 

 

 

Good communication and stakeholder management skills




 
Additionally …
Demonstrated aspirations and progress on becoming a Certified Technical Architect

 

Understanding of the TOGAF enterprise architecture framework and related certifications desirable

 

You will be part of the core team of Salesforce practice in Nordics and have the opportunity of being part of a great growth story. Apart from being involved on a customer-facing role, you would actively contribute to the expansion of our practice within the region. (E.g. professional development, proposal development, knowledge sharing, mentoring). You will also be part of the broader European Salesforce practice with opportunity for travel & work across European Union.
Employee Status : Full Time Employee
Shift : Day Job
If you're interested in this Salesforce Technical Architect­­­­­­­ role, don't hesitate and APPLY NOW!

About Cognizant
Cognizant is one of the world's leading professional services companies, transforming clients' business, operating and technology models for the digital era. Our unique industry-based, consultative approach helps clients envision, build and run more innovative and efficient businesses. Headquartered in the U.S., Cognizant, a member of the NASDAQ-100, is ranked 205 on the Fortune 500 and is consistently listed among the most admired companies in the world.

Competitive plus Benefits