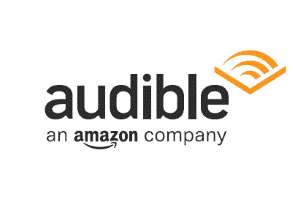 Marketing Manager – ATL Media Buying (m/f/d) - Audible.de GmbH
Berlin
Hey – there's a revolution going on! A revolution in digital entertainment. Every day millions of people around the world choose to be more thoughtfully entertained, informed and educated by listening to fascinating stories and all forms of fictional and non-fictional content on their smartphones and other mobile devices.



Audible GmbH, an Amazon company, is the leading provider of premium digital spoken audio information and entertainment on the internet, offering customers a new way to enhance and enrich their lives every day. Titles downloaded from Audible are compatible with hundreds of mobile devices, including the iPhone and Android smartphones.



Based in Berlin, Audible Germany is looking for a Marketing Manager – ATL Media Buying (m/f/d), responsible to execute upper- and mid-funnel marketing activities, drive awareness and consideration for Audible and, as a result, membership signups. In this position you will be part of the Marketing team in the DACH region and coordinate the collaboration amongst different agencies and networks.



Main responsibilities:




Work with a substantial media budget and develop media plans across TV, Digital, Online Video, Content Marketing, and OOH.


Deliver results at an operational level with respect to optimization, testing, scaling and identifying the impact of activities on performance KPIs.


Work with ATL impact analyses such as a Marketing Mix Modelling, Multi Touch Attribution Models and analyses of ATL impact on demand fulfillment channels such as Paid Search, SEO and App Installs through App Stores.


Work closely with agencies and networks. Take ownership of operational processes and collaboration with agencies.


Stay in touch and ahead of new trends, tools and best practices.


Collaborate with numerous internal stakeholders such as Brand & Communication, Campaign Management, or Product Marketing.


Your profile:


Professional experience (+5 years) in multi-channel marketing with strong performance focus.


Experience in media buying and agency collaboration at advertiser or on agency-side and an excellent understanding of media requirements (online & offline) for successful campaigns.


Strong analytic and quantitative skills, that enable you to use data to develop, validate and measure multi-channel campaigns.


Understanding of the dependencies between Awareness and Performance Marketing activities.


Demonstrated ability to identify opportunities and optimizations based on data insights as well as creative impulses.


Ambitious self-starter mentality and entrepreneurial spirit with a strong drive for excellence and delivery of results.


Strong communication skills in German and English language, both written and spoken.


Experience in executing TV campaigns and complex consumer product marketing campaigns is a plus.



Sounds interesting? If you are looking for a new challenge in an innovative company, where you will have the opportunity to shape and influence the business with the results of your work, where you will be surrounded by an engaged and fun team, Audible is your next stop! Do not hesitate to send us your application with all details together with your cover letter.