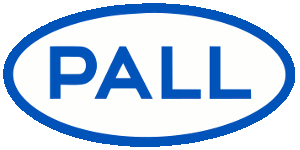 Field Service Technician (m/w/d) - Pall
Dreieich, Rheinland-Pfalz
Description
General
Customers First.  Our Service Engineers partner with customers to provide innovative solutions to meet or exceed their expectations.  Pall Service partners with customers to get the best from our broad range of Life Science instrumentation platforms in GMP environments.  We measure our success in terms of Safety, Quality, On-Time Delivery, and Customer Satisfaction. We need professional, motivated, friendly, independent, and technically savvy Engineers who does what it takes to take care of our customers and represent our high standards.
Daily Duties
Calibration, preventative maintenance and repair of electronic instruments / chromatography columns at customer sites throughout Europe(mainly Germany) occasionally outside of Germany: Europe, Middle East and Africa. 
Build and maintain relationships to delight our customers.
Timely input and updates to service records, reporting, etc.
Work closely with Product Support and R&D to improve our customer solutions.
Manage schedules, spare parts, quoting, billing, and capture of customer feedback.
 In return of your dedication and expertise we provide social working hours (Monday to Friday, no evenings and weekends)
Training and Certification
As Pall continues to develop new technologies and solutions, we expect our service Engineers to keep up to date and broaden their skills, especially in Biopharma and single use technology environments.   
Opportunities for training and career advancement include: Lean, software systems, Business Process Improvement, New Product Development (R&D), management and Sales.
Ownership, Responsibility and Accountability
We reward professionals who go the extra mile to serve our customers.
We are building a Service Management System (SMS) to drive operational excellence.
We expect everyone in the team to respond to our customers' needs quickly and with minimum overhead. Our team takes ownership, to drive to solutions for our customers.
Fresh graduates are also welcome with 1-2 years of hands on experience.Qualifications
Qualifications, Work Experience, Skills and Requirements
BTEC, ONC or HNC in Engineering or five year's equivalent work experience / military training.
Approx. 5 years' experience (apprenticeship, praktikum would also count) maintaining scientific research instruments, metrology, analytical measurement, medical devices or similar optical / electro-mechanical systems.
Bachelor's Degree in Engineering, science or related field is desirable but not essential.
Previous service experience and knowledge is desirable, preferably in the biotech industry.
Good documentation practice and basic knowledge/understanding of GMP.
Excellent written and verbal English and German is required with strong MS-Office skills.
Experience with Proprietary software systems, Databases, Laboratory Information Management Systems, etc., an asset.
Clean driver's license required and a valid current passport.
~~~Be part of our international, winning team of market leaders!~~~