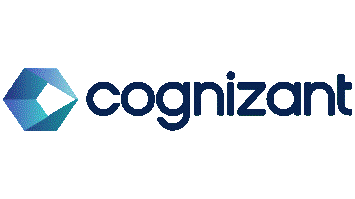 Digital Solution Architect (d/f/m) - Cognizant
Hamburg, Hamburg 22767
Job Title: Digital Solution Architect (d/f/m)
Job Location: Hamburg, Germany
Salary & Benefits: Competitive
 
What makes Cognizant a unique place to work? The combination of rapid growth and an international and innovative environment! This is creating a lot of opportunities for people like YOU — people with an entrepreneurial spirit who want to make a difference in this world. 
At Cognizant, together with your colleagues from all around the world, you will collaborate on creating solutions for the world's leading companies and help them become more flexible, more innovative and successful. And this is your chance to be part of the success story: we are looking for a Digital Solution Architect (d/f/m) to join our team.
Your Opportunity
Cognizant Digital Business is the service line that solves business problems by lending right brain creative and social science led disciplines like human centric ethnographic & anthropological research, qualitative insights, experienced design with technology and data disciplines like artificial intelligence, digital engineering, Internet of things (IoT) and blockchain.
 
As part of the ongoing growth of Cognizant Digital Business across Europe, we are building a team of Solution Architects. This team will be a blend of architects with business and technology backgrounds so that they can build and deliver end-to-end holistic solutions. You could be a part of it!
Your Digital Solution Architect (d/f/m) Responsibilities
•         Deliver and own the solution of the MVP or pilots in a stage of Presales
•         Provide ongoing oversight and advisory to the interdisciplinary teams and remove blockers to scale up and roll out
•         Promote new ways of working with lean product acceleration, rapid prototyping, consumer insights and data driven decision making
•         Promote implementation of digital engineering concepts - Dev Ops, microservices driven and cloud native architecture, full stack modularization
•         Build digital scale with subject matter experts and achieve interdisciplinary collaboration in business consulting, experience design, product management, software development, IT architecture, Infrastructure, Artificial Intelligence an IoT
•         Leverage partnerships and alliances with leading technology platforms like CMS Platforms, CRM Solutions and Public Cloud Platforms
•         Keep Cognizant pitches and propositions "on trend" – based on insights from industry analysts, competitor activity, evolution of the industry ecosystem, consumer insights
Our ideal candidate
 
•         College degree required in related field and comprehensive knowledge with at least couple of years of experience
•         Ability to work in a cross-functional environment and to identify issues and develop hypotheses to solve issues
•         Passion and curiosity for where digital can create value and disruption – e.g. new business models, shifts in channels, propositions, supply chains, partnerships
•         Fluency in German and English
•         You are active involved into some of these kind of projects:
 
1. Content management system like Sitecore, Adobe Experience Manager, Drupal or Episerver
2. Customer relationship management and campaign management solutions like Salesforce, Pega, Microsoft Dynamics, Adobe Campaign
3. Analytics – Grounds up or data layer based reengineering of analytics stack like Adobe Analytics, Adobe Test & Target, Google Analytics
4. Middleware/Micro-services – API gateways on demand side and/or supply side
5. Back end systems of record– ecommerce and core trading solutions like SAP Hybris, Magento or travel reservation systems like Oracle Opera
6. Systems of intelligence – Data-warehouse, Cloud based data-lake and associated reporting tools
What you can expect as our Digital Solution Architect (d/f/m)
• Become part of the 'flag ship' success story - We go through enormous growth!
• We are  driven by technology – We have a tremendous technology backbone
• 'can do' team spirit
• Environment where you can make your own ideas reality
• Drive your own career
• Market conform benefits
Employee Status : Full Time Employee
If you're interested in this Digital Solution Architect (d/f/m) role, don't hesitate and APPLY NOW!


About Cognizant
Cognizant is one of the world's leading professional services companies, transforming clients' business, operating and technology models for the digital era. Our unique industry-based, consultative approach helps clients envision, build and run more innovative and efficient businesses. Headquartered in the U.S., Cognizant, a member of the NASDAQ-100, is ranked 205 on the Fortune 500 and is consistently listed among the most admired companies in the world.

Competitive plus Benefits