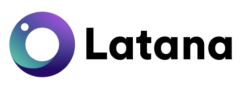 Performance Marketing Manager B2B - REMOTE - Latana
We are Latana, an innovative product focused on capturing the $5 billion+ brand tracking market. Put simply, Latana gives brands the tools to make better marketing and campaign decisions by giving them world-class insights about their brand performance. In its short existence, Latana has already started working with some of the hottest B2C brands, including Headspace, Transferwise, Unilever, and more - and we're just getting started!
About the Role

As the Performance Marketing Manager B2B, you will be responsible for driving Latana's demand and customer acquisition opportunities via channel growth in: Paid Social, Paid Search, Display, Retargeting, etc. Your role will be to own and drive all paid marketing campaigns, conversion optimisation, and testing through the Latana website.
You will be the steward of all paid channels for our B2B SaaS software in a growing marketplace. This is a new product with a distinct advantage over competitors so we are looking for someone who can work with the rest of our marketing team to generate awareness across multiple channels and drive the pipeline. You will work with a wide range of teams including: design, product, sales, and research to build a performance marketing strategy and also feed insights back into the business.

The office is based in Berlin, Germany with the ability to work remotely from anywhere.
Your Responsibilities
Own the performance marketing strategy and drive the execution of all paid marketing channels for Latana. This includes: Paid Social, Paid Search, Display, Retargeting, etc. We are looking for someone with deep experience in these channels (with a B2B focus) who can optimise channel performance and drive the customer acquisition pipeline.
Manage team members ensuring adherence to KPIs and a data driven approach.
Manage and optimise the performance marketing budget to drive effective CPL and CPA numbers across each channel with a focus on ROI targets.
Manage all performance marketing tools including: Google ( Ads, Tag Manager, & Analytics), Linkedin Campaign Manager, etc ensuring standardised naming conventions as well as effective implementation of tags.
Run SEO audits ( SEM Rush) and work with our content team to ensure SEO optimisation.
Lead Conversion optimisation testing (A/B, MVT testing) to enhance pipeline performance through our website. Partner with the rest of the marketing team on Web and Digital presence to help drive conversion optimization.
Drive email marketing campaigns in partnership with the content team focusing on drip campaigns/ lead nurturing and email conversion (including optimisation of email engagement and KPIs).
Your Skills and Experience
5+ years proven experience in Performance Marketing ( B2B experience preferred) driving growth with a strong focus on managing budgets and adhering to acquisition targets.
Deeply analytical with the ability to dissect campaign performance and constantly optimise channel growth. Strong experience required in Excel and Google (Analytics, Data Studio, etc). Tableau and other visualisation tools are a plus!
Experience with the tools in our marketing toolkit (e.g. SEMRush, Google Analytics, and Contentful) would be ideal.
CRM knowledge including Hubspot or Salesforce with a strong emphasis on integrations for pipeline flow. Email marketing experience also required for this role to partner with the rest of the marketing team for email channel performance.
Advanced English language skills, with the experience of running paid campaigns in the US & UK markets.
A highly ambitious, curious, and driven mindset, to understand and communicate complex topics.
What We Offer
A challenging, yet encouraging work environment.
The opportunity to contribute to the success of a fast-growing, market-leading product.
A lifelong learning budget to contribute to your continuing education.
A yearly stipend for use on public transport or personal fitness via Urban Sports Club.
In-house coaching to help you grow personally and professionally.
A MacBook Pro and all the peripherals you need to succeed in our remote working package.
A beautiful office in Berlin-Kreuzberg with the opportunity to work remotely.
Regular team outings on our two company boats plus regular social events!
If interested, please apply directly through the website: https://www.latana.com/careers/2765169


Latana is committed to providing a respectful, safe, and inclusive workplace. Our team is composed of a highly-skilled and diverse staff. Diversity at Latana means fostering a workplace in which individual differences are recognized, appreciated, and respected in ways that fully develop and utilize each person's talents and strengths. We pride ourselves on working with the best and we know our company runs on the hard work and dedication of our talented employees.
60 - 70 /Jahr
Transportation Benefit, Health Club Membership, Education fund and more